Organizers continue to make last minute adjustments in preparation for Saturday's big Caribbean Carnival finale.
The big parade is always the highlight of the festivities, and this year thousands are expected to the line the route in celebration.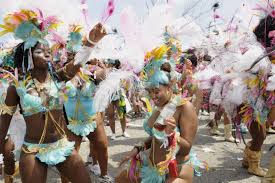 Along with parade goers, thousands  more dressed in vivid, elaborate costumes will march through the streets of Toronto.
Parade Organizer Chris Alexander, who is lining up the bands for the show, says there is a nine band spot, plus guest and cultural bands that is sure to give an amazing show.
For those planning on making it down to the parade, it will move along Lakeshore Boulevard from Exhibition Place tomorrow morning beginning at 9:30.