It's a pill that has been used by women in France for 25 years.  The abortion pill, commonly known as RU-486, has been approved by Health Canada for use in this country.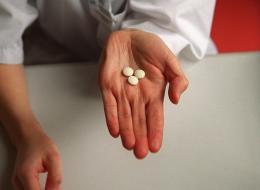 The decision follows a review process that began at the end of 2012.
Women in roughly 60 countries already have access to the drug, called mifepristone, to safely terminate a pregnancy.
While some countries allow women to get the drug directly from pharmacists, Health Canada has opted to require that women get a doctor's prescription in order to obtain the drug.
The drug works by blocking production of progesterone, a hormone needed to sustain a pregnancy, and studies suggest it can be used to terminate a pregnancy safely as late as 70 days after conception.