As the economic picture in the U.S. continues to brighten, the Federal Reserve says it's leaving the door open for a possible interest rate hike when central bank policy makers huddle again in September.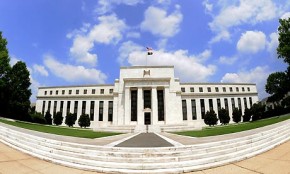 After a two-day meeting that wrapped up Wednesday, Fed officials said they believe the economy had overcome the slowdown in the first quarter and was "moderately" expanding despite a downturn in the energy sector.
In a statement that kept rates unchanged, the Fed said, "On balance, a range of labour market indicators suggest that under-utilization of labour resources has diminished since early this year."
Fed officials did not tip their hand on their rate plan, instead saying they wanted to see some "further improvement in the labour market."
With no meeting next month, they will have two months of numbers to analyze before deciding whether to hike rates for the first time since 2006.
The central bank has kept rates at a near-zero level since December 2008.