Zoomer rocker Keith Richards is the focus of a new documentary.  It will air on Netflix in September, timed with the release of his first solo album in more than 20 years.
The documentary is called Keith Richards: Under the Influence.  Director Morgan Neville says in a statement, "if there's a Mount Rushmore of rock n roll, Keith's face is surely on it." He also says that "Keith Richards turned out to be a real man, full of humour, knowledge and wisdom" and that's the Keith his team worked to capture in the film.
The documentary will explore the sounds and people who influenced his guitar playing and songwriting.  It will also include video shot in New York during the making of his new album, Crosseyed Heart.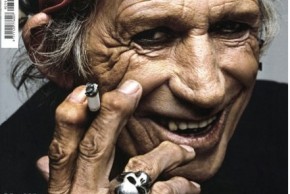 Richards is a member of the Rock and Roll Hall of Fame. In 2011, he took a comprehensive look at his life in his autobiography called Life.