The black wool, double breasted suit jacket Ringo Starr wore in the 1965 movie "Help" has sold at auction.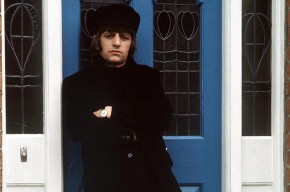 An unidentified "top rock 'n roll collector" from Rhode Island paid $46,500.
The jacket, with soft, grey vertical pinstripes, six black buttons and the name "Ringo" sewn inside, was one of several items that went on the Marvels of Modern Music online auction block.
Others included, a Hamer guitar custom-made for Johnny Ramone, which went for nearly $50,000, a signed Jimi Hendrix Experience album cover fetched almost $31,000, a signed Janis Joplin photo was snapped up for nearly $19,000 and a contract signed by Jim Morrison to appear on American Bandstand sold for almost $12,000.