Maple Leafs … those devils.
The NHL club shocked the hockey world Thursday, hiring long-time New Jersey executive Lou Lamoriello as their general manager.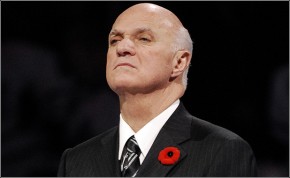 The 72-year old Lamoriello stepped down as the Devils general manager earlis this summer when the team hired Ray Shero.
He then held the president's post until taking the Toronto job Thursday morning.
Leafs President Brendan Shanahan wanted a general manager with experience and gets almost three decades (28 years) of it with the surprise hire.
After spending so many years with one organization, Lamoriello admits it wasn't an easy decision.
"But I've always said anything easy, isn't worth it.   Anybody can do it.  This (job) is a challenge and I'm extremely excited about it."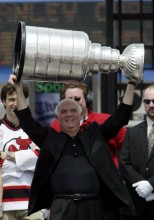 Lamoriello's teams won three Stanley Cups.