Torontonians are familiar with the Uber app which matches riders with drivers.
Now, a Toronto start-up company has launched an app to match drivers with empty parking spaces.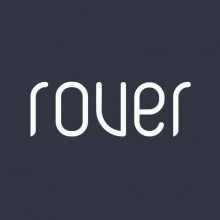 It's called Rover and it's already been downloaded more than a thousand times. It allows users to register with credit cards and vehicle information, to browse a map and rent parking spots posted by owners with room in their garages or driveways.
Co-founder Tim Wootton says Rover's prices are capped at $2/hour to ensure the app is competitive with downtown Toronto parking.
"It's as simple as going into a map and searching whereabouts you want to park and you're able to see the parking that's available in that area.  You simply click on it and it gives you details on the spot," Wooten explained.
There's a word of caution from City of Toronto staff who say renting out private parking spots may not be legal, since that could be interpreted as a commercial parking lot.  The city also says it won't negotiate with the app developers on the matter.
You can learn more about Rover on Zoomer Radio's Goldhawk Fights Back after today's 11am news.