The loonie has plunged to a post-recession low after the Bank of Canada lowered its rate by .25% to 0.5%.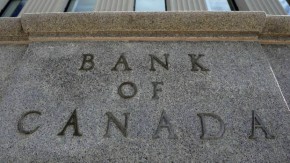 The Canadian dollar fell more than one penny to as low as 77.34 U.S. — the lowest since March 2009.
The central bank's also slashing its outlook for growth this year, now predicting an increase of just over 1%, down from its April forecast of almost 2%.
The bank's also predicting a contraction in the second quarter, blaming lower oil prices, slowing growth in China and weaker than expected exports.
A contraction would mean Canada slipped into a recession in the first half of the year, but the central bank governor is not using the "R" word.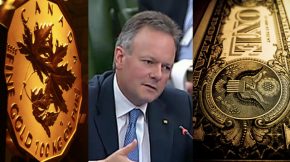 Stephen Poloz says he's not going to debate what to call it, but admits "there's no doubt we have worked our way through a mild contraction."
The Bank of Canada is hoping to stimulate the economy by making it cheaper for consumers and companies to borrow.