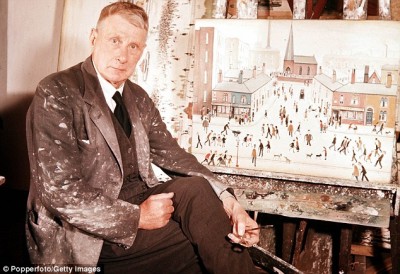 Three rare works by artist L.S. Lowry will be shown together for the first time at York Gallery in England.
The oil paintings were commissioned more than 60 years ago: they are Clifford's Tower, Wilson's Terrace and A View of York (From Tang Hall Bridge.)
The gallery commissioned Lowry in 1952 – and eventually kept just one of the pieces.
The other two were bought by private collectors.
The paintings will be the stars when the gallery reopens next month – after a 15 million dollar revamp.
Lowry was already a well-known and established artist when he came to York in 1952 – and was appointed official artist at Queen Elizabeth's Coronation in 1953.
He died in 1976 at the age of 88.
Much of his art often sells for millions at auction and is characterised by matchstick figures and industrial landscapes.