Omar Sharif, the Egyptian born actor, best known for his roles in classic films 'Lawrence of Arabia' and "Doctor Zhivago," has died of a heart attack.
The 83-year old had been suffering from Alzheimer's.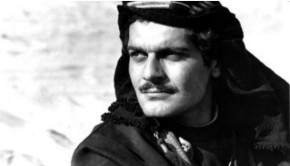 Born Michel Shalhub, he changed his name to Omar al-Sharif and converted to Islam in the mid-1950s.
A star in his own country, Sharif's big break came when he was cast in the 1962 classic "Lawrence of Arabia" – his most famous role that won him two Golden Globe awards and an Oscar nomination.
He won another Golden Globe three years later for "Doctor Zhivago."
Sharif also starred in "Funny Girl," which was Barbra Streisand's first film in 1968.