The Greek government's met a deadline that matters, making a series of proposals that its creditors needed in order to reach a weekend deal to stave off financial collapse.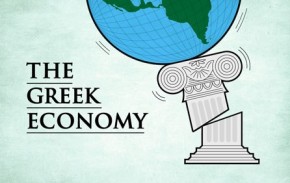 The proposals reportedly met longstanding demands to impose wide-ranging sales-tax increases and cuts in spending for pensions that Athens had long resisted.
This raises hopes Greece can get the deal that'll prevent an exit from the euro after key creditors had said they were open to discussing how to ease the country's debt load.
The spokesperson for eurogroup President Jeroen Dijsselbloem tweeted it was "important for institutions to consider these (proposals) in their assessment of the Greek situation.