Not everybody who commutes has been inconvenienced by the new rules governing HOV lanes for the duration of the Pan Am games.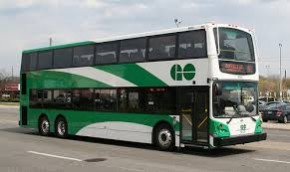 Those who ride the GO Bus are actually finding their commute times slashed by up to half.  Metrolinx spokesperson Ann Marie Aikins says riders can expect even better commute times as more drivers make the switch to either transit or car pools.  However, getting around Toronto is going to become more challenging as Pan Am games road closures take effect.
Wednesday and Thursday:  Lake Shore Boulevard from Strachan to Parkside will be closed from 10 to 11 a.m. to allow triathlon athletes to familiarize themselves with the course.
Friday:  One lane of eastbound traffic will be closed on Lake Shore Boulevard from British Columbia Drive to Ontario Place Boulevard from 10 a.m. to 4 p.m.  The eastbound lanes of Lake Shore Boulevard between British Columbia Drive and Strachan Avenue will be closed from Friday at 10 p.m until Sunday at 2 p.m. However, access to Ontario Place will remain open from Remembrance Drive.