The world's oldest man, a retired educator from Japan, has died at the age of 112. Sakari Momoi died from kidney failure over the weekend at a nursing home in Tokyo.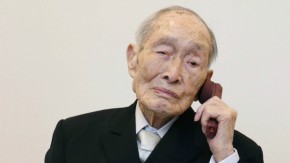 Another Japanese man, also 112 year sold is now the world's oldest man, according to the Los Angeles-based Gerontology Research Group. Yasotaro Koide was born in March of 1903.
Meanwhile, the world's oldest person,  Susannah Jones celebrated her 116th birthday yesterday in New York.  She attributes her longevity to "sleep," clean living and positive energy.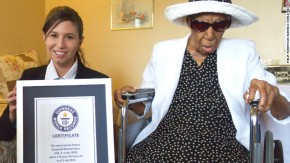 Jones will celebrate with family, friend and and housing community friends.