Passengers who were forced to evacuate their WestJet flight in Winnipeg last night are supposed to arrive in Toronto later this morning.
The plane, carrying 59 passengers and crew on board was en route from Edmonton to Toronto when an unstated "threat" forced the plane to divert to Winnipeg for an unscheduled landing.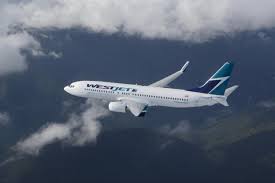 Six passengers were injured during the evacuation.
It was the third apparent threat to a Canadian passenger plane in five days.
St. John's International Airport was temporarily closed last Thursday due to a bomb threat on an Air Canada flight, and on Saturday, a WestJet flight from Edmonton to Halifax landed in Saskatoon after a threat.