Women with early stage breast cancer may be getting unnecessary follow-up imaging tests that are tying up the health-care system and wasting millions of dollars.
Guidelines say that women, diagnosed with Stage 1 or Stage 2 breast cancer, don't need additional MRIs or CT scans because the risk that their cancer's spread is very low.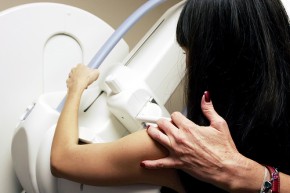 But a just released study found that most women diagnosed with early stage breast cancer had additional tests. 
The lead author says these extra tests expose women to potentially harmful radiation and can delay the start of their care.
And Dr. Mark Clemons says giving these women tests they don't need delays access to CT scans and MRIs for those, who do need this type of medical imaging.
The study is based on data from Ontario.
It's published in this week's Canadian Medical Association Journal.