With the TTC's large Hillcrest complex serving as the backdrop, Prime Minister Stephen Harper was in Toronto Thursday to pledge $2.6-billion for transit in the city.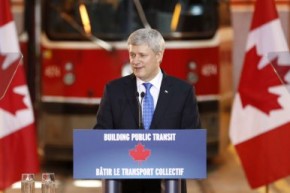 Money a smiling Mayor John Tory will gladly put toward his SmartTrack proposal, if city council approves.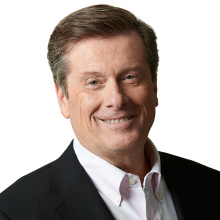 "It means so much to the people of this city and of this region who voted for SmartTrack and who want to see it built because they know that we need more public transit as soon as possible."
In its spring budget, the Wynne government pledged $2.8-billion toward the 53-kilometre, 22-station, all-electric, regional express rail network.
SmartTrack was a key plank in John Tory's mayoral election campaign.