The Mayor made sure the lunch-hour business crowd was digesting what he was serving.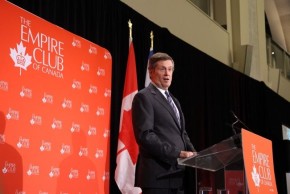 John Tory drove home the points why he feels the so-called "hybrid" option is the one city council should approve when it meets this week to debate the future of the east Gardiner.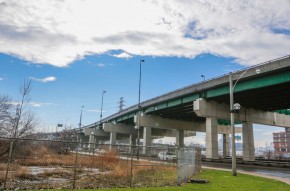 First he told the Empire Club the consequences of congestion are real.
"Time is not a commodity that can be bought."
Looking at the cost of the two options council will likely choose between — the hybrid and tear down — the mayor admits the hybrid almost double — $919-million to $461-million.
But he says those numbers don't take into account the cost of congestion.
Tory repeated a tear down would mean $37-million per year due to lost productivity.
"That is why I believe that the fiscally responsible choice is the hybrid option."