Many Zoomers, who have downsized or are thinking about it, end up getting a condo.
If you have, are you among the growing number of investors planning to sell your place over the next five years?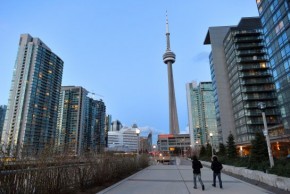 A new Canada Mortgage and Housing Corporation survey of almost 42-thousand condo owners in Toronto and Vancouver found nearly 53% of investors intend to hold onto their units for at least five years, down from 58% last year.
The change was driven mainly by investors in Toronto, who expect to stay in their condos for that amount of time.
In Vancouver, more investors plan to list their units in less than two years.
The shift comes as more investors, nearly 55%, expect prices to rise.