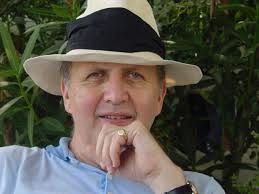 A Zimbabwe-born author has won the "Bollinger –  Everyman Wodehouse Prize" for his novel "Fatty O'Leary's Dinner Party". The annual award celebrates books that capture author PG Wodehouse's comic spirit.  66-year old Alexander McCall Smith's novel tells the story of an Irish-American antiques dealer whose trip to Ireland goes farcically wrong.
McCall Smith has published more than 50 books including the No 1 Ladies Detective Agency series, The Sunday Philosophy Club and 44 Scotland Street.
As part of the prize, awarded at the Hay Festival, a Gloucestershire Old Spot pig will be named after the winning title.