Starting on Monday you might be recorded if you have a run in with the police.
One-hundred front line officers will be outfitted with camera equipment as part of a project that will last a year.
Toronto police say officers will turn on the cameras when called to service or if someone is being investigated.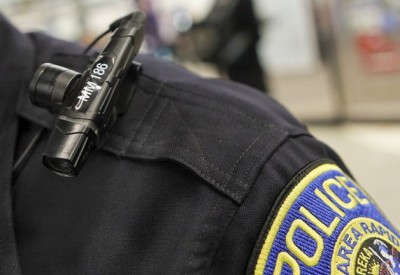 Staff superintendent Tom Russell tells AM 740 the police are aiming to enhance public trust, increase safety among the public and police, create an accurate account of an interaction between the public and the police, and to create the best evidence available for investigative purposes.  Russell says, police are hoping the cameras protect officers from unwarranted accusations of misconduct.
The project came out of recommendations after the shooting death of Sammy Yatim on a TTC streetcar two years ago.
The officers have been trained on privacy and human rights issues.  They will also have to tell people when the camera is activated.