The deadly Amtrak crash in Philadelphia could have been preventable.
So says U.S. National Transportation Safety Board Member Robert Sumwalt.  He says the section of tracks where the train derailed does not implemented have the new safety system that prevents speeding.
"Based on what we know right now, we feel that had such a system been installed in this section of track, this accident would not have occurred," Sumwalt explained.
The system is in place in other parts of the U.S.
Preliminary information indicates the train was going twice as fast as is allowed along that section, and then emergency brakes were applied moments before the derailment.
The seven people killed in the crash include a Canadian man identified as Abid Gilani, an executive with Wells Fargo in New York City.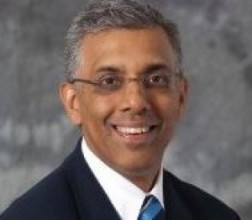 His wife Diana spoke to reporters outside their home in Rockland, Maryland.
"Abid was a dear person.  He was a very kind person.  He and I did our most to help others," she said calmly.
She says they moved to the U.S. "decades ago," and still have relatives in Ontario.