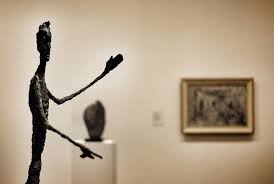 Just a day after a work by Alberto Giacometti sold in New York for a record price, The National Portrait Gallery in London announced it will hold the first portrait show for an artist whose work now ranks among the most recognizable of the 20th century.
Giacometti's sculpture Pointing Man sold at a Christies auction Monday night for 141.3 million dollars.
Giacometti is well known for his tall and spindly sculptural figures. But he is far less well known as a portrait artist a situation which the gallery hopes to redress with an exhibition opening in October.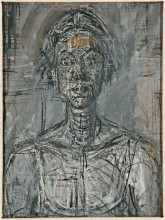 The curator at the NPG says the show has been five years in the planning and adds the announcement of the show after the auction is co-incidental.  Gicometti was was a Swiss sculptor and painter.  He died in 1966.