As expected, the 76-thousand members of the Elementary Teachers Federation of Ontario's job action next week will begin as work-to-rule.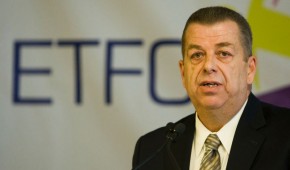 "Teachers and occasional teachers will cease undertaking any EQAO testing with students or any related activities, " says ETFO President Sam Hammond. "They will not prepare report card comments other than providing a class list of marks. They will not participate in (education) ministry meetings or activities of any kind and will not participate in any professional development activities related to ministry initiatives".
Hammond adds the job action will continue until the government withdraws what he calls unreasonable demands or he determines it needs to be stepped up.
"We don't take job action lightly or carelessly as the education minister has implied.  Our actions are necessary to get … back to the table to engage in meaningful bargaining".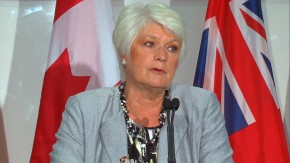 Education Minister Liz Sandals has issued a statement.
"While it is disappointing that ETFO has decided to withdraw some services, I am encourage to hear that students will remain in the classroom and continue to learn.
We have proven in the past that we are able to work through difficult issues with all of our partners, including ETFO, and I remain committed to do so again.  We know that the best way to reach an agreement is by negotiating and collaborating.
Our government has been clear that we are ready and available to bargain with all parties and we would encourage ETFO to return to the central bargaining table".