What's the saying?
Time's money?
It's especially true during tax season.
So, a 54-year old Peterborough area woman's billing the regional hospital for wasting hers.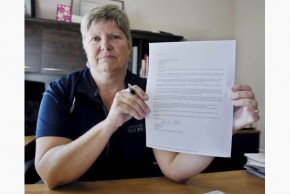 Tax preparer Leslie Ellins does not expect the Peterborough Regional Health Centre to pay her $122.50, adding she wouldn't accept it even if it did.
She's just trying to make a point.
Back on April 14, the Buckhorn woman had an appointment and says when it was lunchtime, staff left.
Ellins counted at least three others waiting for their appointments with the same doctor.
She thinks it would have been polite to tell the patients they were free to step out until staff returned.
Ellins says she likely wouldn't have sent an invoice if someone at the hospital had simply said sorry for the wait.
The hospital phoned her to talk about the invoice after a local newspaper ran her story, but she was busy.
She intends to speak with the hospital.
A spokesperson says patients with concerns are invited to contact the patient relations department.