An Alberta Court of Appeal justice says she needs more time to decide if Omar Khadr should be released on bail.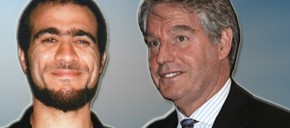 "He's a decent, thoughtful, kind, young man," says his lawyer, Dennis Edney,"You've never, ever heard me, ever say this about any client I've represented.  I admire him and I admire him so much that I want him out and I want him to be able to contribute to this country of ours, in a healthy way.  And he will".
The judge is expected to announce her decision Thursday morning.
The delay comes following a last-ditch effort by the Harper government to keep the 28-year old Khadr behind bars.
Ottawa argues his release would hurt Canada's international relations.
A lower court judge had granted the Toronto-born Khdar bail while he appeals his war crimes conviction in the U.S.