Britain's newborn princess has been named.
In tribute to his late mother and grandmother the Queen, Prince William and wife Kate, the Duchess of Cambridge have named their second child Charlotte Elizabeth Diana.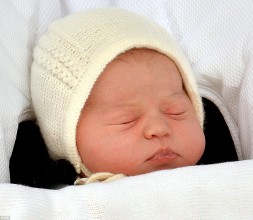 Charlotte is seen as a nod to grandfather Prince Charles and was the name of the wife of King George the third.
She will be known as Her Royal Highness Princess Charlotte of Cambridge.
Charlotte is the fifth great-grandchild of Queen Elizabeth II and is fourth in line to the throne, after grandfather Charles, father William and older brother George.