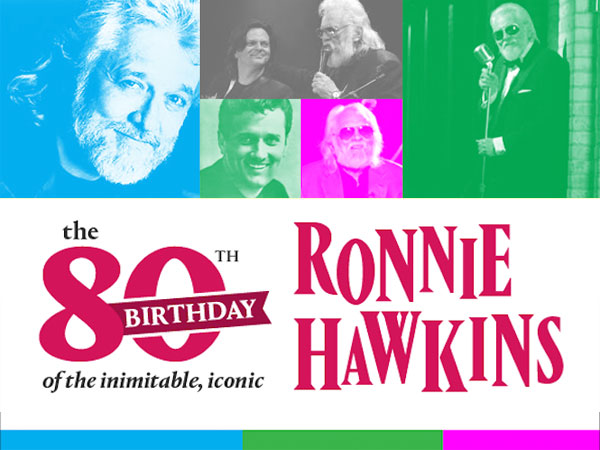 Ronnie Hawkins' 80th birthday celebration continues with an on air party live at the ZoomerPlex in Liberty Village on Friday May 8th.
Our own Robbie Lane made the announcement this morning with The Happy Gang on The New AM 740.
"I just thought it might be a nice idea to honour him and to invite his friends to come by and say hello, and tell their war stories, which we all have.  So among the attendees, special guests, will be Gordon Lightfoot, former heavyweight champion George Chuvalo, Bobby Curtola's flying in just for the party, Keith Hampshire will probably break into The First Cut is the Deepest when he comes through the door, and so many others, Amy Sky, Marc Jordan," Robbie detailed.
You'll have a chance to win an exclusive double VIP pass to Ronnie Hawkins' 80th birthday here at the ZoomerPlex next week with The Happy Gang and The Afternoon Express on AM 740.
You can also tune in to listen as the party goes live on-air, Friday May 8th at 4pm.