The penalty phase of the trial of Boston Marathon bomber Dzhokhar Tsarnaev will not start until April 21 – nearly two weeks after his conviction in the attack.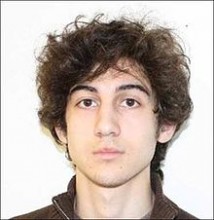 His lawyers have been granted a recess to give them time to resolve some logistical issues with potential witnesses.
The delay means the second stage of the trial won't be held on two sensitive dates; April 15 which is the second anniversary of the bombings that killed three and injured over 260, and April 20 – this year's running of the marathon.
The same jury that convicted the 21-year old Tsarnaev must decide whether he is sentenced to life in prison and receives the death penalty.