There is a new twist in the Toronto Symphony Orchestra's handling of controversial Ukrainian-born pianist Valentina Lisitsa.
The Toronto pianist who was scheduled to fill in for Lisitsa has decided not to perform in her place tonight and tomorrow night.
Stewart Goodyear says he pulled out after being bullied online by what he calls "the mob like behaviour of Lisitsa's devotees".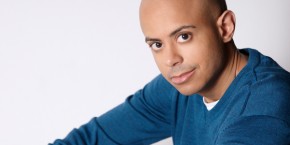 (You can read Goodyear's entire response on the Classical FM Facebook page)
As a result, the TSO's website says "the TSO has taken a decision to remove Rachmaninoff Piano Concerto Number 2 from this week's program."
TSO CEO Jeff Melansan told Classical FM/AM 740 News … the TSO decided to drop Lisitsa after hundreds of Torontonians raised concerns about her deeply offensive tweets about Ukrainians and the Ukrainian government.  He says the decision to cancel her performance was not taken lightly.    He explained that free speech is one thing, but the pianist had tweeted out seven pages of offensive comments about Ukrainians.
Listen to the entire interview with Jeff Melanson and Classical FM's Michael Kramer here:
Lisitsa meantime, maintains she has the right to voice her opinion as freedom of speech.
The symphony says ticketholders who attend the concerts to hear Mahler's Fifth Symphony tonight and tomorrow will get a free ticket to an upcoming concert, while those who don't wish to attend can request a refund.