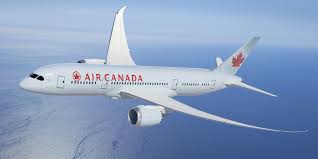 Air Canada is against changes that are aimed at allowing jets to land at Toronto's Billy Bishop Airport.
The national airline says it would prefer the expansion of turboprop operations at the airport – but no consideration has been given to that idea.
Porter Airlines has been pushing for changes that would allow it to operate jets at the airport on Toronto's waterfront.
Among other issues, allowing jets to use the airport – would require extending the runway at both ends – by filling in parts of Lake Ontario.
Those who oppose the idea have raised concerns about what jets might mean to marine life in the area and residential noise levels.
Toronto city council has yet to vote on the issue.