Ontario has less red ink.
The deficit's now $10.9 billion.
That's $1.6 billion lower than the $12.5 billion the government projected last year.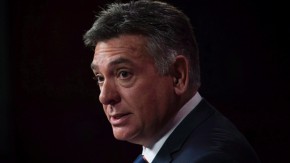 Finance Minister Charles Sousa made the announcement during a pre-budget speech to the Toronto Region Board of Trade.
The Liberals are attempting to balance the books in three more years.
Various experts and credit rating agencies are skeptical the deficit can be wiped out by 2017-18, but Sousa insists it can.
He says the way to do it is through savings in government programs, managing compensation costs and maintaining revenue.