Fixing up aging Toronto Community Housing Corporation buildings will provide a boost to the city's economy and not just its residents.
In fact, the costly repairs could actually save all three levels of government money in the long run.
So says the Canadian Centre for Economic Analysis in a just released report into TCHC's 10-year, $2.6-billion repair plan.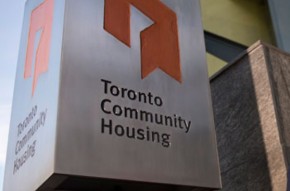 TCHC and the city of Toronto approved the plan two years ago and calls on Queen's Park and Ottawa to invest one-third each starting next year.
Mayor John Tory says the city and TCHC are committed to try to convince the senior levels of government, "of the wisdom of doing this both on the moral basis and business case basis because it is never too late to do the right thing."
The report says by repairing the buildings now the city will avoid a doubling of homelessness and prevent a rise in crime rates by as much as 15% in some neighbourhoods.