Friends and colleagues of Oakville town councillor Max Khan are saddened by news that the 46 year old respected politician died this weekend.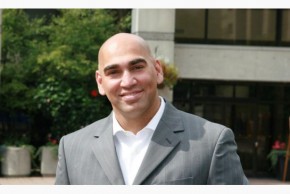 Khan represented Ward 6 in Oakville, and had worked with the town of Oakville for nine years.  He was also the federal Liberal candidate for Oakville North-Burlington.
Oakville Mayor Rob Burton told CP24 Khan had cancer a number of times over the years.
"When he was 22, 27 and 43, and survived every time," Burton explained. "The last time was a real test and he's spoken eloquently about that…and they must have had an influence on his focus on using everyday…don't throw any minute away.  It's a lesson for all of us really."
Burton met Khan when the two were running for council in 2006 and described the veteran of Oakville politics as "a tireless tiger in defense of Oakville's residents."
Federal Liberal Leader Justin Trudeau tweeted his shock upon hearing of Khan's death.  Trudeau wrote that "my heart is with Khan's loved ones and he will be sorely missed."