Following a double mastectomy two years ago, Angelina Jolie has decided to have her ovaries and fallopian tubes removed.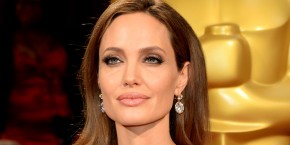 In an opinion editorial in the New York Times, titled "Diary of a Surgery," the actress, filmmaker and special envoy to the UN High Commissioner for Refugees writes she's always planned on doing it.
But the Oscar winner says the surgery last week came after some tests indicating the possibility of early stage cancer.
And she says because her mother, grandmother and aunt died of the disease, she felt this was the best course of action for her.
Jolie adds she feels feminine and grounded in the choices she's making and knows her children will never have to say, "Mom died of ovarian cancer."