The first cousin and last close relative of Anne Frank, who dedicated his life to the memory of Holocaust victims, has died in Basel, Switzerland.
Bernhard "Buddy" Elias was 89.
Anne Frank became famous for a diary she kept while her family went into hiding from the Nazis in Amsterdam when she was 13.
She died in the Bergen-Bergen concentration camp in 1945.
The son of Anne's aunt, Elias presided over the Anne Frank Fonds, which holds the rights to her diary –  read by millions since it was first published two years later.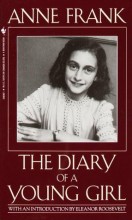 The foundation's support for a wide range of charitable activities against any form of discrimination, racism and anti-Semitism was as important to Elias as safeguarding her diary, which was translated into about 75 languages.