New research shows almost everyone will have more memory lapses as they age, with men being more vulnerable.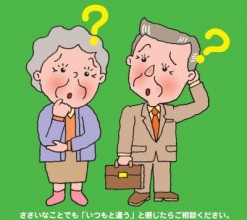 But what experts found "a little surprising," was that the decline in memory skills with age has little to do with the buildup of brain "plaques" that mark Alzheimer's.
The study, done by the Mayo Clinic in Rochester, Minnesota, involved over 1,200 adults between the ages of 30 and 95 with no symptoms of dementia.
All took standard memory tests and two types of brain scans – an MRI to measure the volume of a brain structure involved in memory and another to look for buildup of beta-amyloid "plaques" that indicate Alzheimer's.
Results show both memory and brain volume gradually declined from 30 to the mid-60s, but few showed any plaque buildup.
It wasn't until around age 70 that there was a substantial increase in plaque.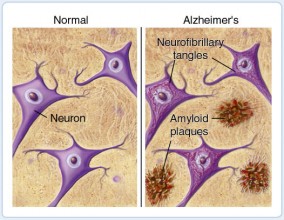 One researcher, Dr. Clifford Jack, says "The memory decline that people often experience as they get older is usually not an indicator of underlying Alzheimer's.  So it in no way means you're inevitably going to become demented."