One of Canada's most celebrated authors will be honoured today in Montreal.
A tribute to Mordecai Richler will be unveiled at Montreal City Hall.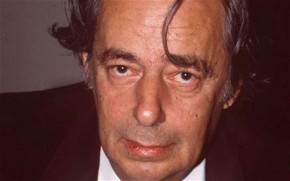 AM 740/Classical FM News has learned the Mile End Library in the old Jewish St. Urbain Street neighbourhood will be named after Mordecai Richler.
Richler was born in Montreal in 1931 and died at the age of 70 in 2001.
He was best known for such classics as The Apprenticeship of Duddy Kravitz and Barney's Version, both of which were set in Montreal and made into feature films.
In 2011, plans were announced by the city to revamp a bandstand built in the 1920s on the eastern flank of Mount Royal and rename it the Mordecai Richler Gazebo.  But work on the gazebo was delayed several times.