Winter may still officially be with us for 10 days, but according to one senior economist, "Spring has come early for both Toronto and Vancouver."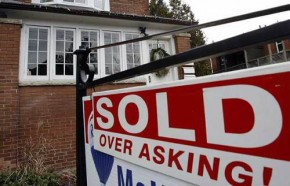 The Bank of Montreal's Sal Guatieri says both cities experienced growth in sales and prices the first two months of the year.
For example, in Toronto, February home sales grew by 11% from a year ago while prices jumped nearly 8%.
Zoomers looking to downsize may be interested to know that Guatieri believes as wealthy immigrants keep flocking to Toronto and Vancouver and millennials enter their prime homebuying years, demand will stay strong.
He thinks those two markets will only start to cool once interest rates begin to rise.
Some realtors say our climate has a natural cooling effect on the real estate market, yet despite the extreme cold this winter, the market remains red hot.
There's also the issue of inventory.
The number of active listings, which indicates the supply of homes for sale, at the end of February dropped 8.7% from a year, leading to heightened competition among buyers.