Now in his late 60s, Marc Jordan is only now talking about what it has been like to live with dyslexia.  The American-born Canadian singer-songwriter is going public with the condition he's lived with all his life.
Jordan burst onto the music scene in the 1970s with his hit song Living in Marina del Rey.  He's spent four decades writing hit songs without writing music.  He says he records as he plays the melody and someone else does the music notation.  Jordan composes the lyrics the same way, recording first, then putting the final version on paper.  He tells the Toronto Star, a sheet of musical notes just looks like random "sticks and balls" and letters and words swim about on the printed page.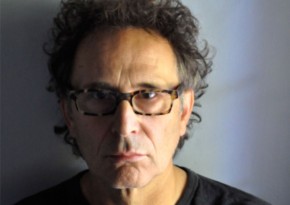 His dyslexia is a secret he has kept from the industry that has honoured him with the gold records and awards that adorn the walls of his Toronto home studio.
Jordan says he never talked about it because he was "so beaten up in the school system."  He says it was embarrassing and shameful and pushed him to develop strategies to deal with his dyslexia.
Marc Jordan is beginning an Ontario tour  in London this Thursday.  He plays Toronto March 27th and 28th at the Jazz Bistro.