Defence Minister Jason Kenney is calling Friday's friendly-fire shooting death of a Canadian soldier and the wounding of three others in Iraq a tragic case of mistaken identity.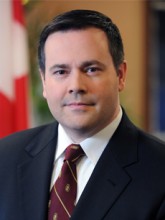 Kurdish fighters say they fired on Sergeant Andrew Doiron and his group when they showed up at the front line unannounced, and identified themselves in Arabic.
But a senior Canadian government official disputes the Kurdish account, and says an investigation will prove the Canadians were not at fault.  The incident is adding fuel to the political debate over the future of the military's mission to train Iraqis fighting the Islamic State group — a mission due to expire at the end of this month.  N-D-P foreign affairs critic Paul Dewar says the Harper government hasn't provided enough details on the specific mandate of Canadian special forces in Iraq.