The man, who killed Cpl. Nathan Cirillo at the National War Memorial last October before rushing into Parliament Hill's Centre Block where he was gunned down, said his actions were triggered by Canada's military involvement in Afghanistan and Iraq.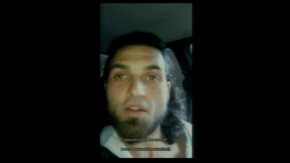 Michael Zehaf Bibeau's comments were made in a cellphone video shortly before his attack.
He asks Allah to accept his actions and says Canadians have forgotten God by occupying and killing righteous people in Muslim lands.
In showing the video to the Commons public safety committee, RCMP Commissioner Bob Paulson says 18 seconds had been edited from the beginning and end for operational reasons.
The top Mountie says they consider Zehaf Bibeau a terrorist and are still trying to determine if he acted alone.