President Obama may have recently vetoed legislation aimed at getting it approved, but Warren Buffett says he would have approved the project.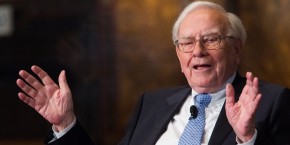 The billionaire investor calls Canada a terrific partner and Canadian oil a valuable resource for North America.
Since Buffett owns interests in the rail industry there had been speculation he may have been lobbying against the pipeline.
A prominent opponent in Nebraska says this should make it clear that the opposition movement is not being bankrolled by the state's wealthiest resident, the so-called "Oracle of Omaha."
The 84-year old business magnate, investor and philanthropist's net worth is an estimated $73-billion.