Many people take statins to help lower their cholesterol, but that daily statin may also cut risk of liver cancer.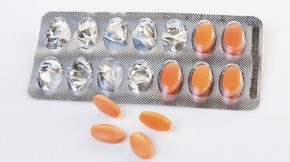 British researchers looked at nearly 1200 people with liver cancer and compared them to 4600 similar people living without live cancer.  They also compared each group in terms of their statin use.
What they found was that not only did taking a statin reduce the risk of liver cancer, but taking statins for a longer period of time or at a higher dose let to even greater risk reductions in current users.
The risk reduction was also greater in patients who had liver disease or risk factors for liver cancer, such as diabetes, if currently using a statin.
Researchers say the findings are potentially important, since many people who need to take a statin also have other diseases which put them at risk for liver cancer, such as diabetes, fatty liver, obesity and alcoholism.
The study is published in the Journal of the National Cancer Institute.
(ABC)