City crews are doing all they can to restore water to Toronto homes and businesses with frozen outdoor supply pipes.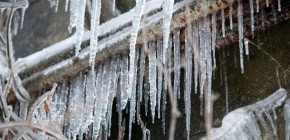 They city's received 2,200 calls since Valentine's Day.
That's ten times more calls than normal as Toronto's dealt with 200-to-300 frozen water service calls a year the past decade.
City crews are only able to thaw out 15 to 20 lines a day.
About 300 properties still have frozen lines.
To deal with the backlog, extra crews have been added to try to get temporary solutions in place.
They'll attempt to restore water to affected homes by tapping into neighbouring residences.
Where they cannot or the homeowner refuses a temporary connection, those homes will go on a priority list to have the outside water service thawed.
Affected residents can contact the city by dialing 311.