Men who regularly sat in a sauna lived longer and were less likely to die of sudden heart attacks.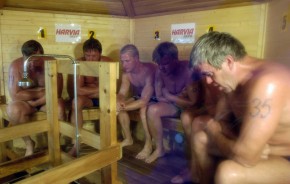 That according to a Finnish study.
While other studies have examined the link between better circulation and saunas, this one looked at the link between saunas and the risk of sudden cardiac death, fatal coronary heart disease, fatal cardiovascular disease and dying from any cause.
About 2,300 men aged 42 to 60 were studied.
The study's author, a cardiologist at the University of Eastern Finland, thinks the results could be generally applied to women.
While experts don't known why sauna-goers seem to live longer, they say it's clearly time well spent.
The findings appear in the Journal of the American Medical Association.