Wayne Gretzky's come out and endorsed Barrie MP Patrick Brown for Ontario PC party leader.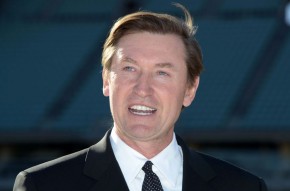 The 54-year old Great One says, "I have known Patrick Brown for a number of years.  Hard working and dedicated, Patrick is a strong Conservative.  He has the passion and vision to lead Ontario."
Brown says he's honoured to have the support of, "a Canadian icon and one of the greatest athletes of our time."
Brown's running against MPP Monte McNaughton and deputy leader Christine Elliott.
Tories will vote in May for Tim Hudak's replacement.
He resigned after the election loss to the Liberals last June.