Many zoomers heading off to work today can expect to continue their jobs after the age of traditional retirement.
For the first time in it's seven year history, an annual Sun Life Poll finds there are more Canadians who expect to be working past age 65 than those who expect to be retired.
The survey reveals that about 32 per cent of respondents anticipated they would be working full time when they reach 65, compared to 27 per cent who plan on being fully retired by that age.  About 60 percent say they expect to be working either full or part time once they reach the age of 65.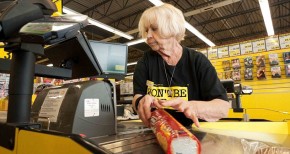 The top reasons given by those polled as to why they would still be working; paying for basic living expenses, a lack of confidence in adequate government benefits and the desire to work in order to live well.
The survey found the average expected age for retirement among those polled was 64, the lowest age it has been since 2009. In last year's survey, the average expected age for retirement was 66.
Angelo Mantzios is an investment expert at Sun Life.  He'll talk more about this new survey in the first segment of The New AM 740's Goldhawk Fights Back, after the 11am news.