There's been another cancellation of a Bill Cosby comedy stage show as two more women come forward to say they were sexually assaulted by the 77 year old comedy legend.
Cosby did not perform at the The Fox Theatre in Bakersfield, California last night as planned. No explanation was given. Ticket holders have been told they will get their money back.
Cosby has cancelled or postponed more than a dozen shows on his comedy tour, as numerous women have come forward to say they were sexually assaulted by him.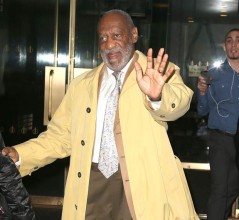 Many of the allegations involve incidents that allegedly took place decades ago, and are outside the statute of limitations for either criminal prosecution or civil lawsuits.
"It appears that Bill Cosby thinks that he is far from finished, but he should know that we are also far from finished with him," said civil rights lawyer Gloria Allred who represents the women.
Allred says the latest women to come forward have stories similar to earlier ones. She says both believe that they were drugged and one believes that she became the victim of sexual violence by Cosby.