Texts, phone messages and e-cards have all but made love letters outdated, however, country music legend Johnny Cash's note to wife June Carter Cash on her 65th birthday may make the case for reviving them.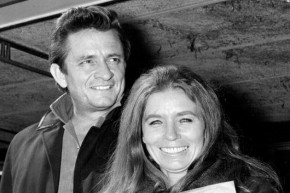 Proving he can pen more than a song, the 1994 love letter has been voted the greatest of all-time in a Valentine's poll commissioned by a British insurance company.
He wrote, in part, "You still fascinate and inspire me. You influence me for the better. You're the object of my desire, the #1 Earthly reason for my existence."
The letter beat out romantic notes from Winston Churchill, Ernest Hemingway and poet John Keats.
The poll found 38% of women admitted they'd never written a love letter, while 24% of men said they had sent one within the last year.