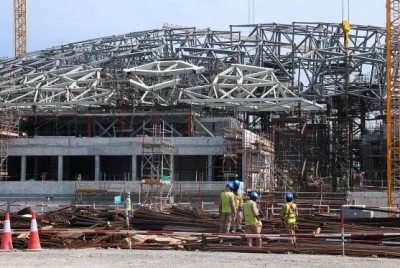 New-York based Human Rights Watch has accused an Abu Dhabi company – that's building local branches of the Louvre and Guggenheim museums – of mistreating migrant workers.
This comes despite some improvements, five years after HRW first raised concerns.
There are allegations that the Tourism Development and Investment Company (TDIC) confiscated passports of workers, withheld wages and benefits, provided poor housing, and did nothing to reimburse workers – who had been charged a fee in their home countries to secure the work.
HRW also says hundreds of employes were deported for going on-strike.
A statement from the construction company says "TDIC rejects the report's unfounded conclusions, which are outdated and based on unknown methodologies."
It also says it has endeavored to comply with UAE labour laws at  building sites.
HRW concedes that there have been some improvements for workers – who are primarily from India, Pakistan, Bangladesh, Sri Lanka and Nepal – but abuses were still happening.